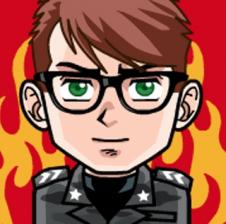 putnamehere
United States, Akron
Last Login:
11/20/19 3:06:24 AM
Important details of putnamehere
| | |
| --- | --- |
| Sex | Male |
| Height | >5'7" - 5'9" [170cm - 175cm] |
| Weight | 180 - 200 lbs [80 - 90 kg] |
| Penis | Large |
What makes me horny
I love a pretty woman with a sweet voice, long hair,and fair skin with a pink or pinkish lavender pussy and nipples. I love a woman to be loving and passionate and use words like love,pussy, titties, ass, cock or big cock, man, beautiful sexy. Anything loving and sweet as I am a passionate lover who loves to express my deepest feelings sometimes to the point of tears of love and ravage my lovers body ideally making her feel the utmost pleasure in her body and heart.I love to kiss during sex on the lips, neck, or anywhere that is turning me on and I love french kissing gently and sweetly. I also like to talk what I call loving dirty talk using words similar to those above and make my lover know she is the most beautiful sexy woman there is but right now I am single and not having any live intercourse.I love my freedom but pay a high price in loneliness and desire seeking to meet that special someone who understands my loving but perverse nature and doesn't judge me for it. I am a one woman man. When I am with someone I try my best not to do anything such as flirt or give of myself to any other woman. I am also a romantic but I am a realist thinking I may never have the mate I so very deeply need and desire :>(
What turns me off
I can't get along with anyone who is unable to compromise with me or who doesn't value my opinions or desires as much as their own. I am a Libra and Libras are all about being compassionate,empathetic, and fair. I don't care for rude,mean people or anyone that thinks they are better than anyone else people who make fun or laugh at other people Anyone who can't stand to be wrong or can't say they are sorry and mean it.I don't like mean dirty talk much using words like slut,bitch,cunt I am okay with fuck me baby, or honey When I'm starting to feel good and getting close things like fuck me baby or I love you baby repeated several times will usually bring me to climax. This is more about me than my ex-wife ever cared to know.